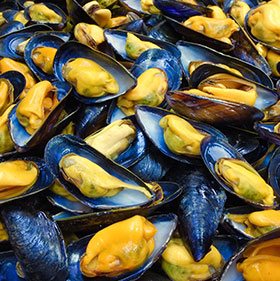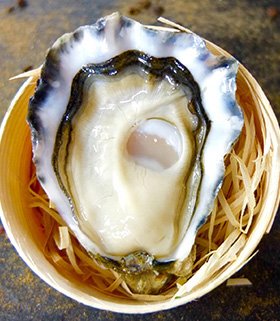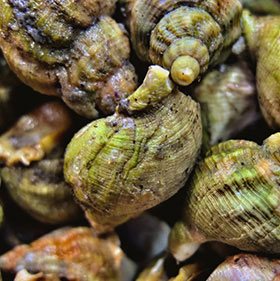 Wagon menu
Price service sitting in the restaurant room.

Shrimp - appetizer
new !
Discover the oyster of the month

HOLLOW OYSTERS
Charente - Marrennes-Oléron
Fines de Claire
Not very fleshy and salthy
Spéciales Gillardeau
Very fleshy, balance between iodized and sweetness
Normandie
Spéciales d'Isigny
Fleshy and iodized
Spéciales Utah Beach
Fleshy and sweet
Irland
Spéciales of Irland
Very fleshy and sweet

Flat oyster
Bretagne
Belon
Small, crispy and very iodized

Seashell
Merle tasting plate
77,00€ for two

Hot dish
Fish soup, croûtons and rusts
Escargots de Bourgogne extra gros
Confit de coquilles St-Jacques
Maison Lucas smoked salmon plate
Red label Scottish smoked salmon

Cheeses
by Mère Richard

Dessert
By Romaric Boilley

Wines & Craft beers
Pots
White wines
Rosés wines
Red wines
Bottles
White wines
Pouilly Fuissé
V. Girardin
Sancerre Signature
D. Jolivet
Chablis Les Vénérables - Vielles Vignes 2015
La Chablisienne
Pouilly Fuissé
V. Girardin
Macon Viré Clessé Quintaine
Cave de Viré
Rosés wines
Red wines
Pinot Noir 2016
D. Faiveley
Hautes Côtes de Nuit
Le Prieuré
Crozes-Hermitage Les Jalets
D. Paul Jaboulet Ainé
Chenas Quartz
Piron Lameloise
Champagne
BEERS
Bières Georges : Craft beer from local brewery Brasserie Georges
Silky Weiss, Princesse Pale Ale, Munica Brune²

Coffee - Infusions

MINERAL WATER - SODA
For a guarantee of irreproachable freshness some products may momentarily miss the card .
Oysters can be ordered by 6.
Reservation
04 78 62 30 29